Our Services
The Children's Clinic offers comprehensive pediatric care from birth to college years including:
Wellness Child Visits
Regular wellness exams are a critical part of keeping your child healthy. During these wellness exams, your pediatrician sets aside a longer appointment time to give your child a complete physical exam. This is also the time to assess your child's growth, provide scheduled immunizations, address concerns with behavior, nutrition, and many other developmental concerns that are difficult to address during their acute sick visits.
Wellness child visits are vital to the health and well-being of your child. Contact us today to schedule your child's next exam.
Click here for a guide for a wellness visit overview for an idea of topics discussed at each visit.
Preventive Care
Preventive services are designed to help keep your child from becoming sick in the first place. Some examples of preventative services we offer are:
flu shots and immunizations
counseling on nutrition, exercise, limiting social media/tv/video games, family dynamics
screenings for health conditions such as high blood pressure, high cholesterol and depression
Sports/Camp Physicals
Our physicians encourage childhood involvement in memorable childhood activities such as camp and sports. Involvement in these activities often means your child will need a complete physical exam from the pediatrician to be able to participate. These physicals can be done in conjunction with your child's annual wellness exam but do require additional forms that the doctor must complete and sign.
Please bring your  MS Athletic Participation Form with you to your appointment so the physician can complete them in a timely manner and address any concerns regarding the activity your child will be taking part in.
Acute Illness/Sick Visits
We offer same day sick appointments 5 days a week.  We begin taking calls at 8:00 each morning and if your primary pediatrician is out of the office, any of the other physicians would be happy to see your child.
Immunizations
The physicians of The Children's Clinic follow recommended American Academy of Pediatric guidelines for childhood immunizations. Click here for our vaccine schedule and vaccine policy.
Hospital Affiliations
When hospitalizations are necessary, our physicians have admitting privileges at UMC Blair E. Batson Children's Hospital and MS Baptist Medical Center.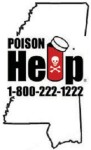 The Children's Clinic has a pediatric nurse and pediatrician on call 24 hours a day to assist you with urgent questions you may have about your sick child. Of course, in an emergency please call 911 or take your child to the nearest emergency room.
After Hours Services
Our physicians understand how important it is for you to have access to care even on nights and weekends. That is why they provide After Hours services for patients, which is conveniently located here at our facility.
Established patients can receive care on nights and weekends. We treat sick children only and do not perform certain services that should be received from the child's regular pediatrician such as: wellness exams/immunizations, ADHD medication refills, counseling, sports physicals, etc. Please call our office to schedule these services with your child's regular pediatrician.
AHC hours of operation are as follows:
Monday-Friday 4:30-5:50 pm (You can not book these appointments until 4pm)
Saturday 9am – 12:50pm (start taking appointments at 8am)
Sunday CLOSED
*hours are subject to change based on patient volume